Finally! After what seems like an eternity of searching! I now own Nubar Peacock Feathers. This is one of those discontinued, very hard to find polishes. I finally obtained this through an online swapping group I am a member of!
This is one of the most beautiful duochrome polishes I have ever seen.
Looks pretty bland in the bottle, right
?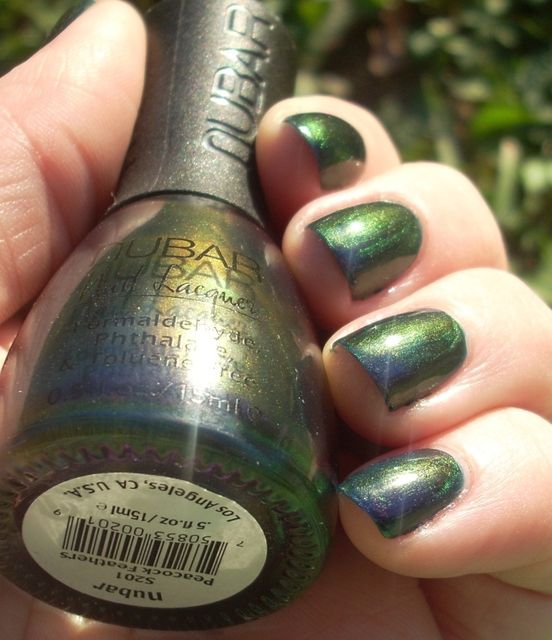 But on the nail, it really comes to life!
I'm going to post a lot of pictures, because it is very difficult to properly catch the color shifts of this polish.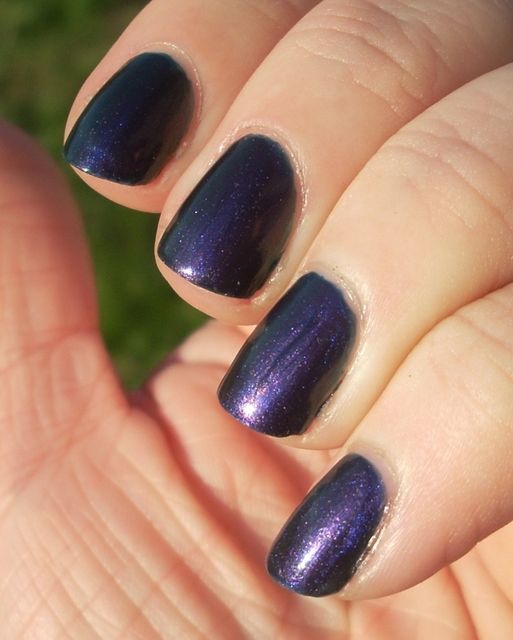 Sometimes it is a deep purple or navy.
If you are also looking for this polish, do not give up hope! One day you just may luck across a blog sale, or an internet forum with someone willing to swap or sell!
But this bottle...I shall keep forever.
*clutches tightly*