As I was browsing Walmart yesterday, a new display caught my eye!
I had heard tha

t Drew Barrymore was releasing

a line of cosmetics, but had no clue when to expect to start seeing them in stores.
This is the nail polish side of the 3-way display
On the front was eye products, on on the other side there were lip products.
Graphics on side of display
Close up pics of all rows of nail polish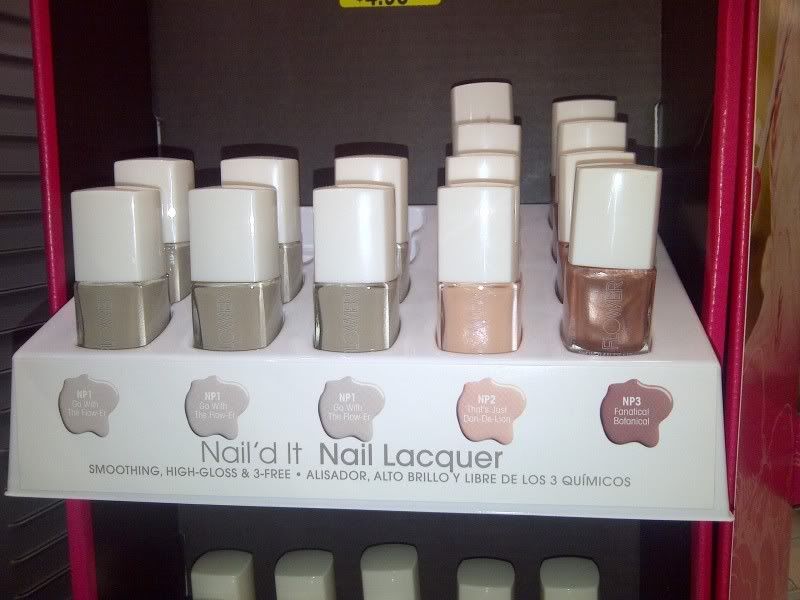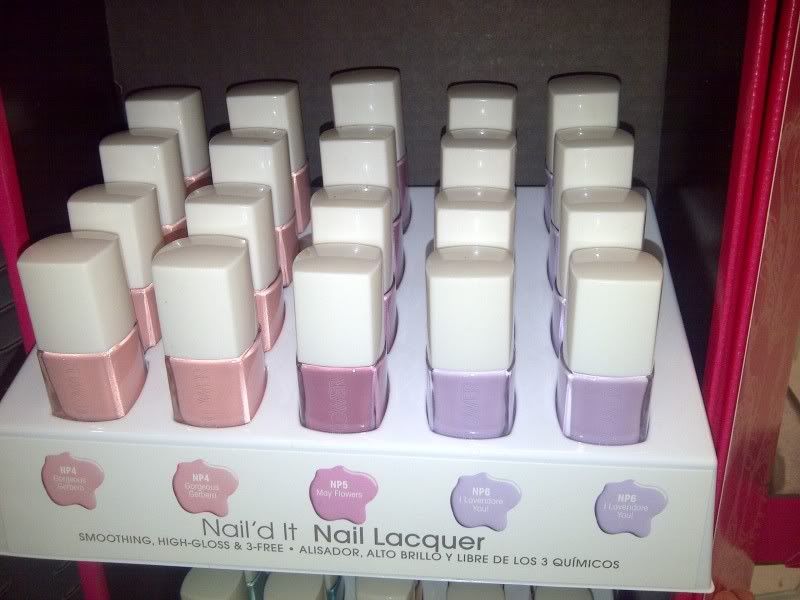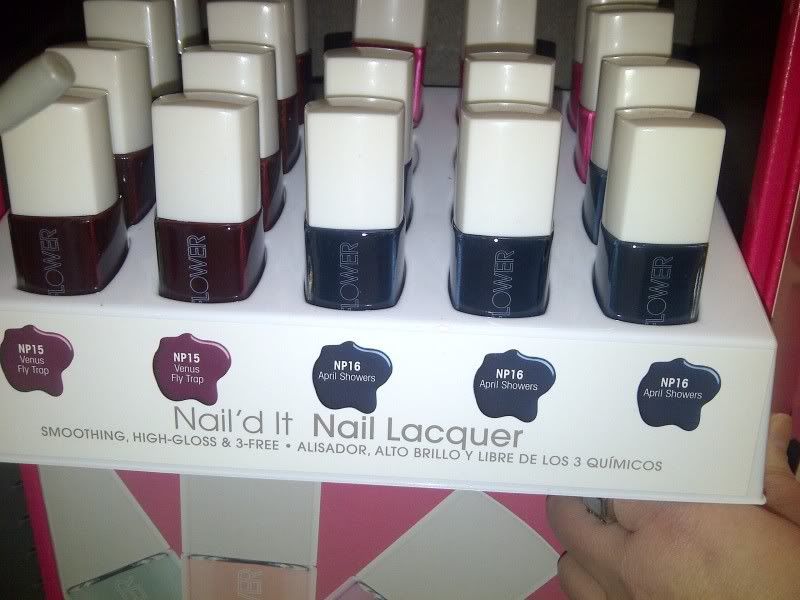 These polishes retailed for $4

.98 each at this store.
I was going to purchase one to swatch, but none of these tickled my fancy. I do like a few of the bright colors, and the vampy colors on the bottom row, though!
There are no glitters or shimmers, which is quite unfortunate. Maybe Drew will be

releasing

Limited Edition collections?
The only shimmer I could see was in "I Lavendare You" (the light lilac color). It seems to have a light blue shimmer which I could not cap

ture in a picture but I tried anyway.
My first impressions are....
Colors don't seem to be too unique, but I do hope for more in the

future!
The names are really cute, all "Flower" theme

d.
The packaging is cute, I like square

bottles.
Pricing is about average, I supposed. I would purchase one to try out if I

could decide which to get.