When I first seen the promo pics for Darling Diva Polish's holiday Collection based on The Christmas Story....I had to have this one!
I'm a sucker for those huge hexes!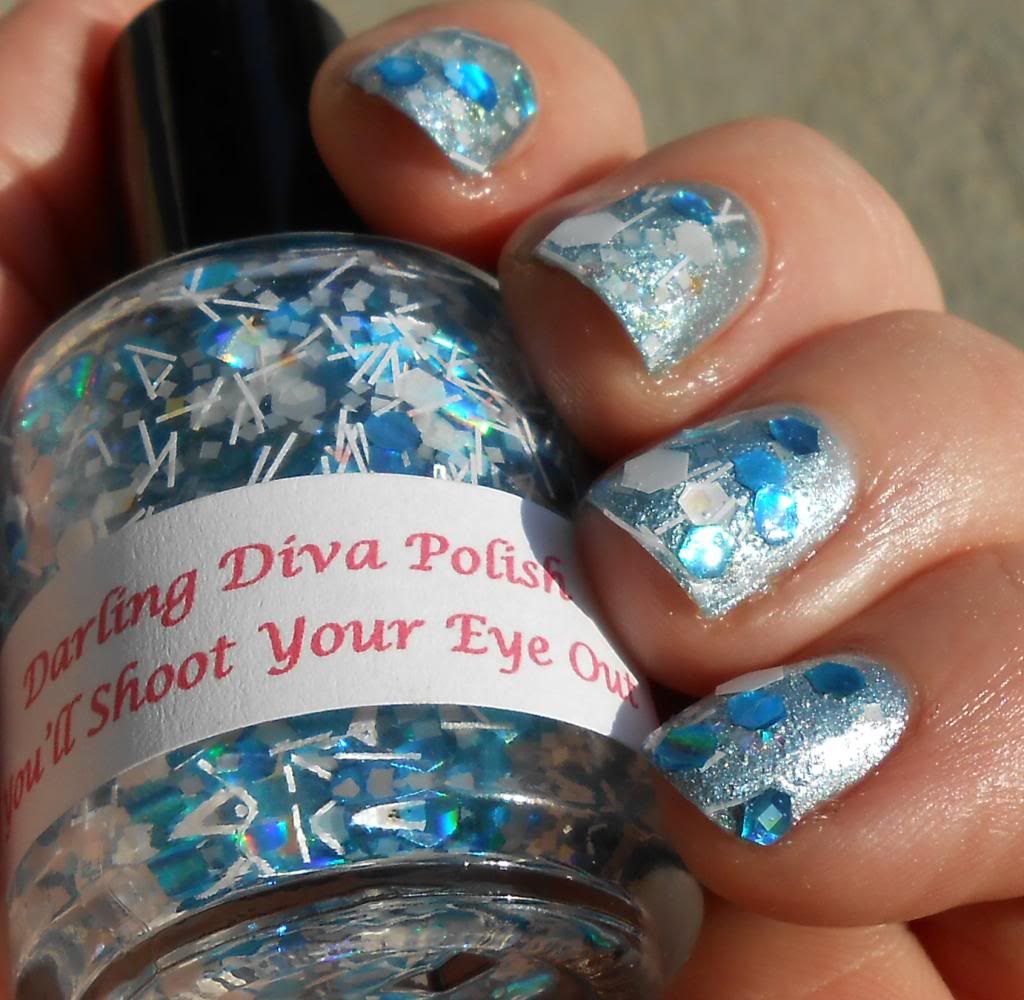 I liked the effect...reminded me of ice, ice, baby!
Although the glitter looks like it would feel rough...I just topped it with a good topcoat(I think I used

NYC Grand Central Station) and it really smoothed it out!
this macro seem

s bubbly...but the bubbles were not visible to the naked eye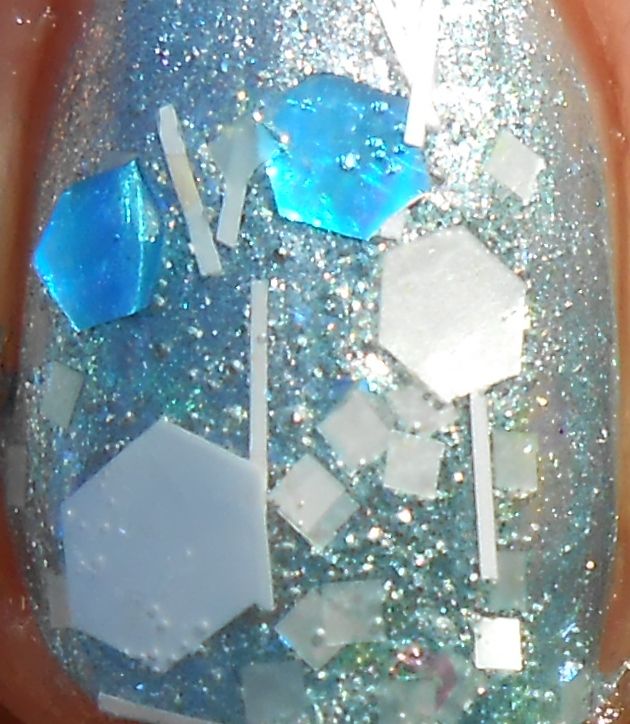 Sorry for all the pics, but I was playing around with settings on my new Nikon P&S I got on Black Friday!
This polish is fabulous and unique, just like every other Darling

Diva Polish.
Darling Diva is available on Etsy, HERE