Today I am going to share with you an amazin

g and CHEAP polish from Pure Ice!
I grabbed this one from Walmart on a whim for $1.97
I used China Glaze Strong Adhesion base coat, 2 coats of Pure Ice Taxi, and then a coat of Sally Hansen Insta Dri top coat. You'll have to excuse the tip wear

in this picture, because I took it after wearing this mani for FOUR days!! Totally unheard of for me. To say I am impressed is an understatement.
Taxi is a golden shimmer in a purple base. To pretty and eyecatching!
The only complaint I have is the name....Taxi? What about the word Taxi comes close to describing this

polish?
I know that is a minor complaint and it has

nothing to do with the quality of this polish.
but when I think "Taxi" as a nail polish

...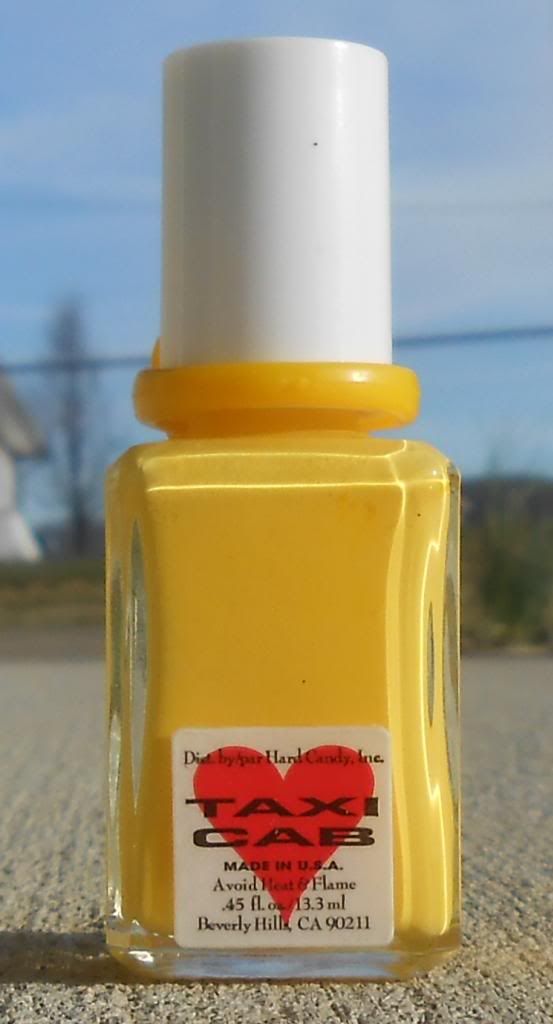 Hard Candy Taxi Cab. A bright yellow

. Seems more fitting.
Pure Ice nail polish is made by Bari Cosmetics,
and is available at a Walmart near you!
The Hard Candy polish is vintage and can possibly be found on Ebay

.