Yes, I am still anticipating the Butter London sale at Ulta on Sept. 10th! I have decided that I am only wearing Butter London shades until then. My mind is made up.
The one I have chosen today is Marrow, a dusty purple with a silverish sheen.
To me, the silver cast that can be seen in the bottle does not translate to the nail at all. It is still a lovely polish, but appears to be a plain creme.
Marrow applied beautifully, as all Butter Londons do, and I am wearing 2 coats.
I enjoyed this color so much on my skin tone, I started digging through my stash for similar shades.
Zoya Tru, Revlon Royal Cloak, Butter London Marrow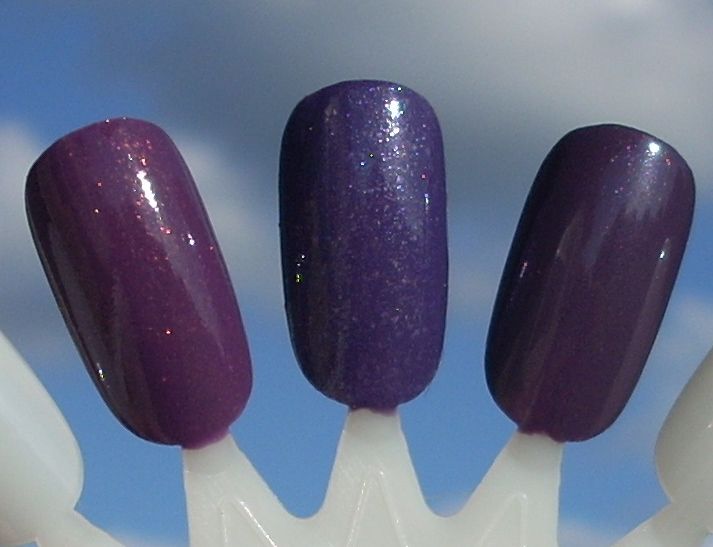 Zoya Tru has a golden shimmer which sets it apart from the others. This is 2 coats, and I love it. I see myself wearing this very soon. It is my favorite of these three.
Revlon Royal Cloak is the bluest of these, and required 3 coats. The first coat was extremely thin and I was afraid it wouldn't build up well. It has very nice icy shimmer in different size particles.
Marrow does have the best formula of these, and I love the murkiness of it, I just wish the shimmer(if you can even call it that) was more evident.
Now to decide which Butter to wear next.....