I have a new Hare!! It is gorgeous. It is mesmerizing. It is breathtaking.
This is Golden Years, from the newest collection Finder's Keepers.
I'll let the pictures do most of the talking.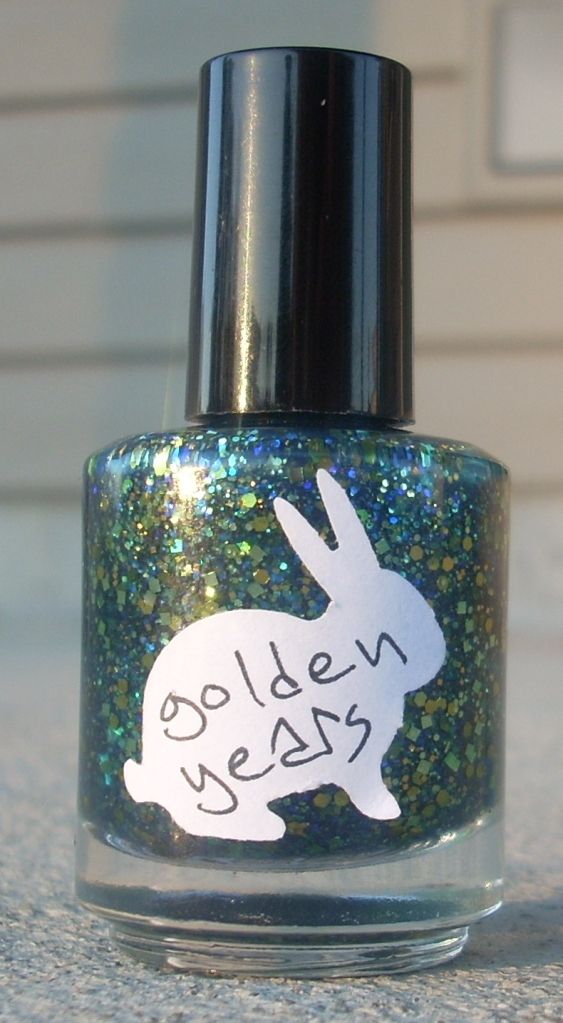 I love the hand written labels!
This was so super-blingy, it freaked my camera out!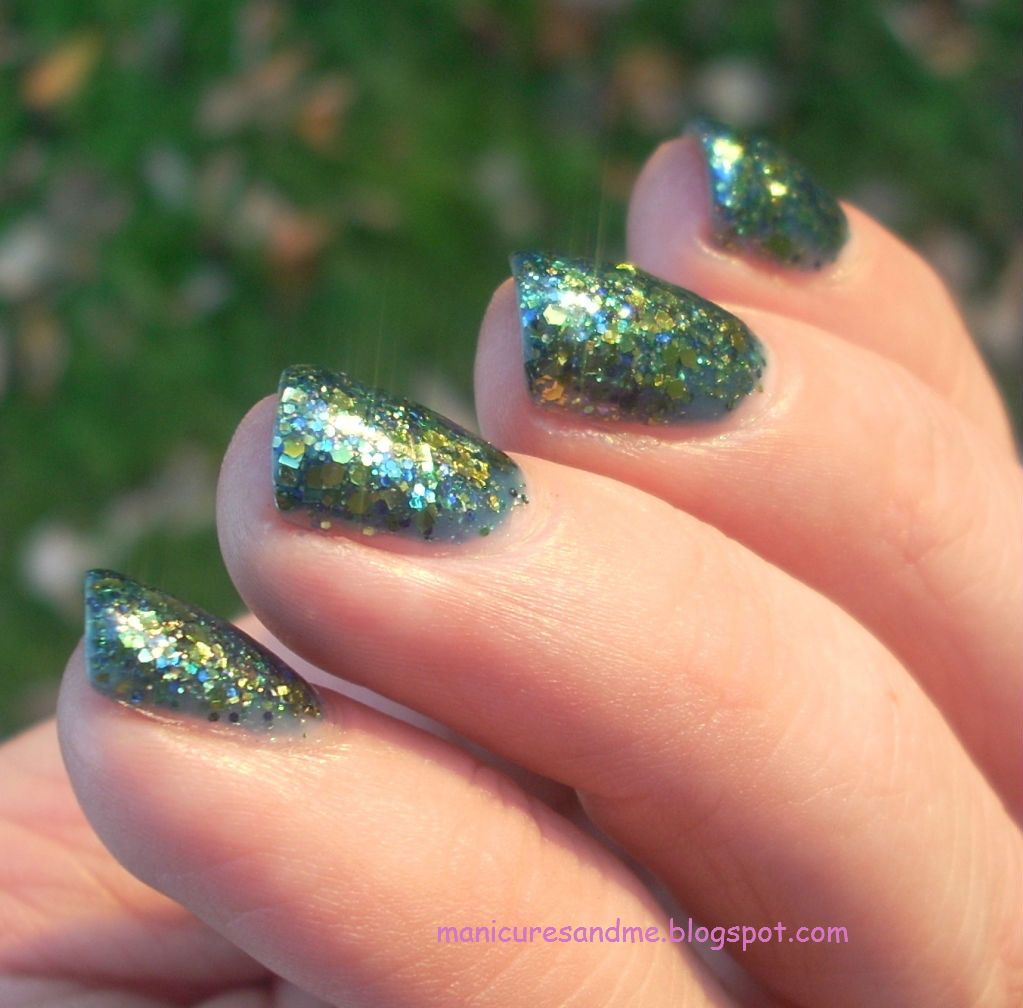 These pics were actually taken after I had worn this polish all day. This is 2 coats, with top coat....no chips!!
Oh, Hare...how do I love thee? Let me count the ways....
Hare Polish is available on Etsy, HERE
Or, on Llarowe, where they offer FREE SHIPPING on all US orders over $50!! Think of

how many Hare's you could get for $50!
You can also "like" Hare Polish on FACEBOOK and get updates on when the Etsy store will be restocked, and to see previews of

new

collections!!