Hello everyone! September was a super busy month for me, so not a lot of posts. Shame on me! I'm a bad blogger :-(
Today I have another lovely Indie polish to share with you,
Pahlish Toxic and Timeless.
Isn't she gorgeous? The labels have recently been updated.You can see the older style labels HERE
Isn't the new label so classy? Love it.
Disclaimer....the day I decided to take these pictures, it was overcast and rainy. Believe me, this mani is the most amazing I've worn in a very long time. I don't think I've ever received as many comments or compliments as I have wearing this. I've heard mermaid, lava lamp, St Patrick's Day, seaweed and simply awesome to describe this. To me, it looks like the depths of the ocean, where mermaids would live.
Toxic and Timeless is a blue-green jelly with large hex glitters, a few string glitters..heck, I'm not sure how to describe it...just look for yourself!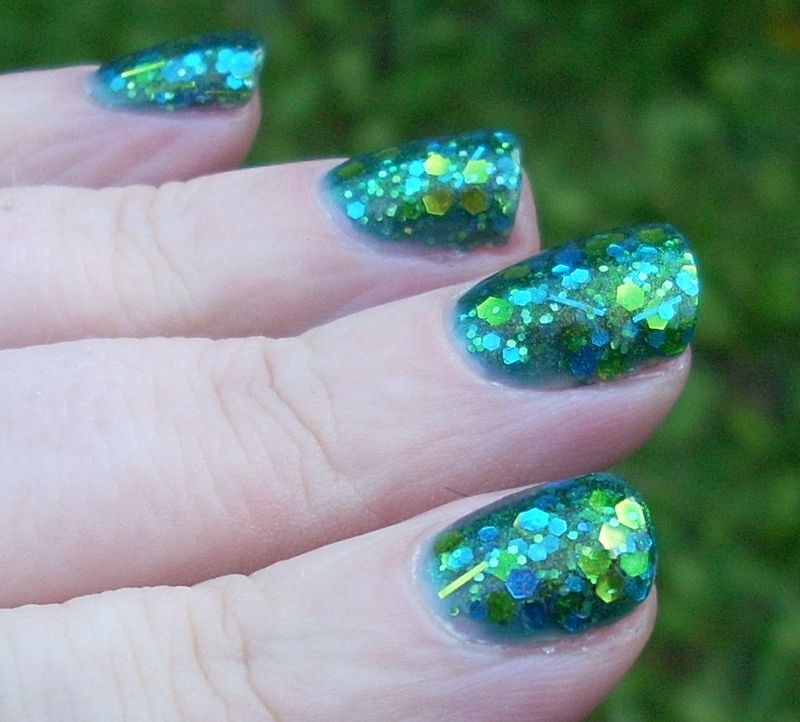 For this mani, I did layer a color shifting pigment over top. I used Avon Morphing FX Topcoat which is long discontinued. You can purchase similar color shifting topcoats from several different Indie brands.
Here is a picture in bad, artificial lighting, just to show the shimmer. Please note that all of the shimmer is attributed to the topcoat.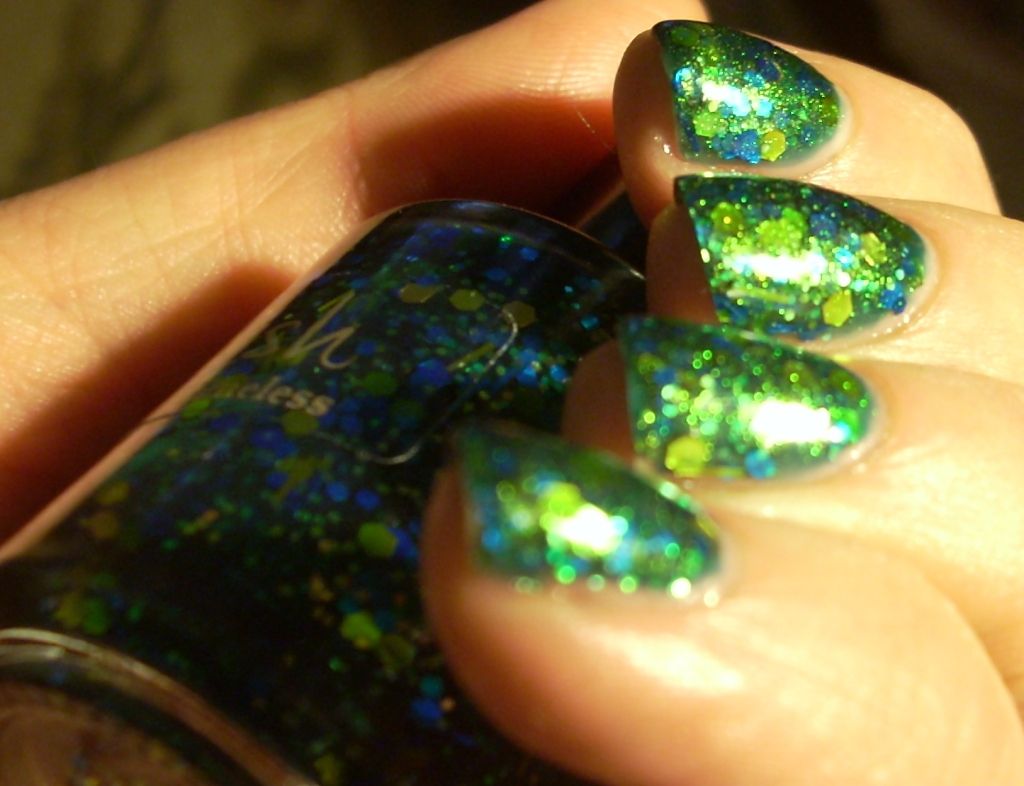 Now for something a little different! Jewelry!
I was browsing my favorite thrift store a few days ago, and a pretty ring in the show case caught my eye. I asked the lady working the counter how much...
A Coach "Daphne" Purple Flower ring. It's a little big, so I have to wear it on my middle finger, but I love it.
Gah...and look at that polish.
You can purchase Pahlish nail polish from the Etsy store,
HERE
Stay updated on restocks and new collections by "Liking" the Pahlish
FACEBOOK
page!