Today, while browsing a local discount store, I spotted a bin or random makeup items. At first glance, this bin looked like nothing I would be interested in, but the sign screaming "3 ITEMS FOR $1.00" enticed me to look more closely.
Imagine my surprise when I noticed a few old lipsticks that looked familiar poking out of the pile inside....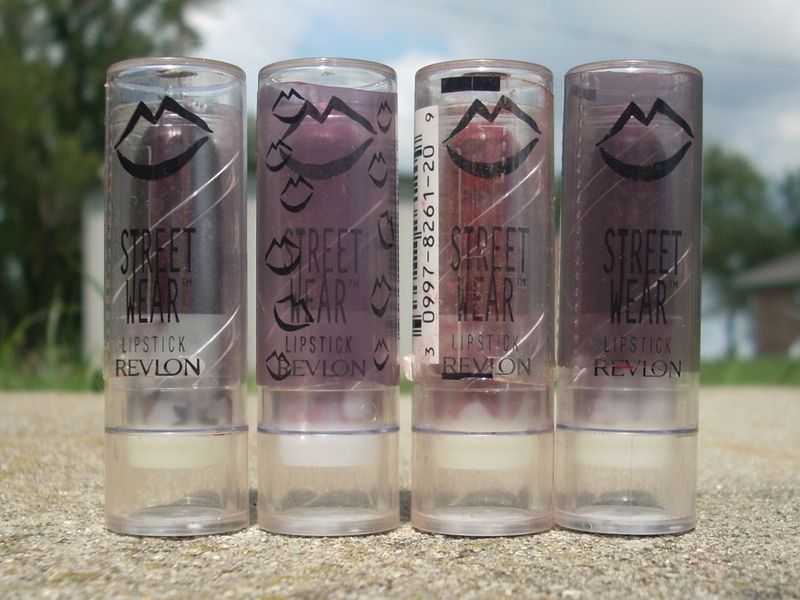 I'm not sure of the exact date that StreetWear was discontinued, but I remember wearing these products in the mid-late 1990's.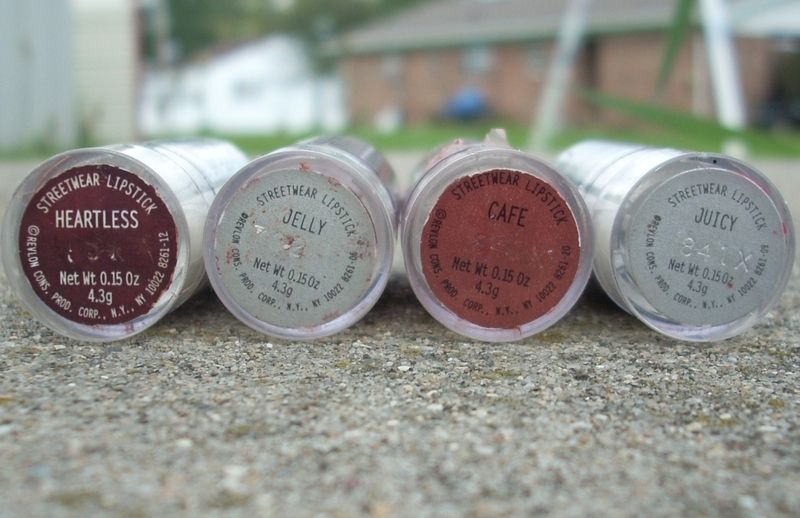 These are the lipsticks I found, still in the shrink wrap!
Heartless, Jelly, Cafe, and Juicy.
*
Finding these today made me want to share the 2 Streetwear polishes that I own.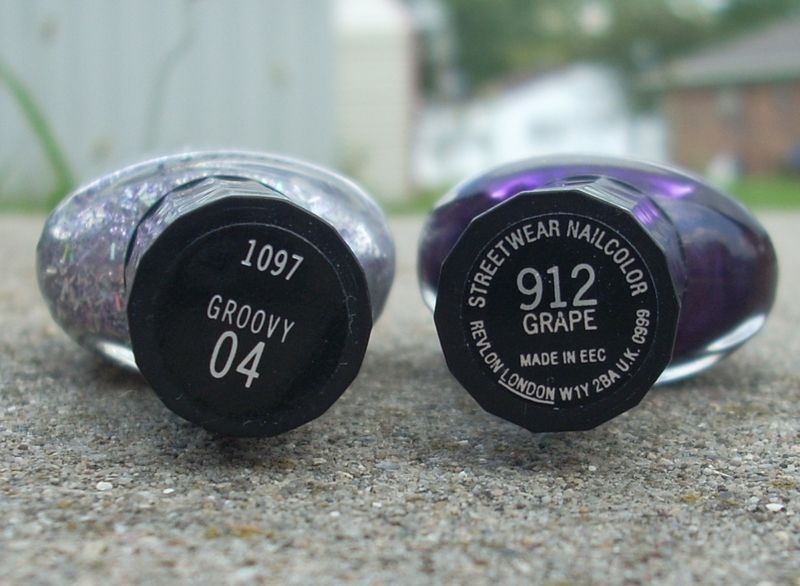 Groovy and Grape.
Groovy is holographic bar glitter in a clear base.
Grape is a dark metallic purple with light blue shimmer.
I can remember shopping from full displays of these, and having shoe boxes full of them. I wasted most of those wonderful polishes painting random items when I was a bored teenager.
Maybe one day I will be lucky enough to find StreetWear polishes in that bargain bin....I do miss them so.