There are very few polishes in my extensive collection that I can say I've worn more than once, but this is one of them.
Highly pigmented blue polishes are notorious for having formula issues and messy application. I don't think Revlon could have done any better with this.
It applies beautifully, dries quickly, and is just simply stunning.
This is 2 coats, and is pretty opaque for a jelly finish.
*
A few days ago, I decided to stop by my favorite local thrift store. They have an entire rack of bottles of nail polish and random beauty items, and they charge me 50 cents each. While digging around, I spotted this...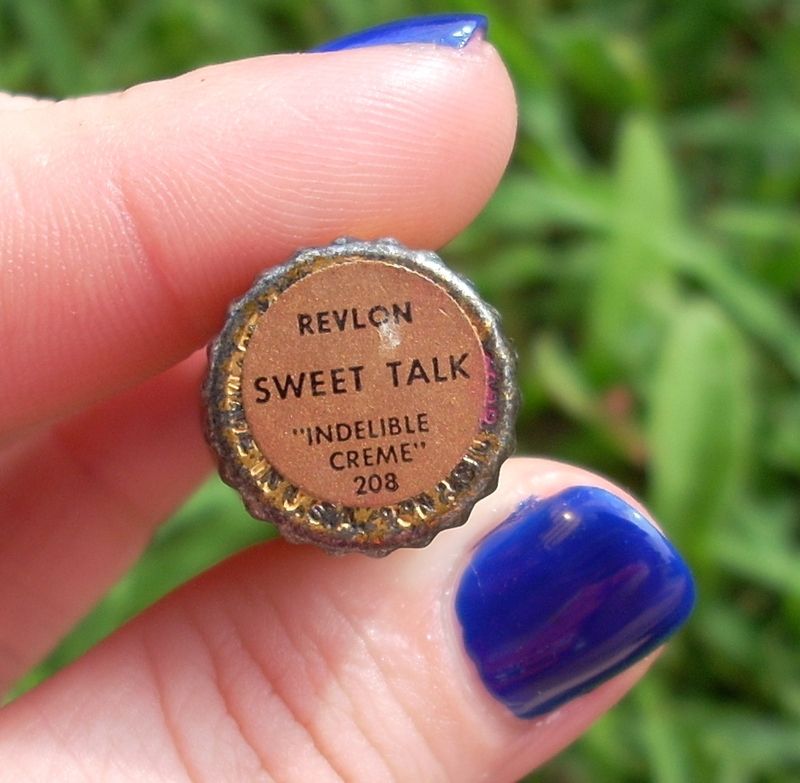 From what I can find online, Revlon Indelible Creme was available around the years 1948-1952. Just think of the history behind this little thing. Decades ago, there was a woman browsing a drugstore and picked this beauty up and decided to purchase it. I wonder where it has been the past 60 years?
What really caught my eye is
the gem on the top.
and the golden detail surrounding it, like a small crown....
Maybe this was the inspiration behind the color I wear today?