A few days ago, I posted my initial review of my first experience with Happy Hands Nail Polish, with the lovely and unique Mayonegg!
As promised, here is the other polish from that order....Motherboy!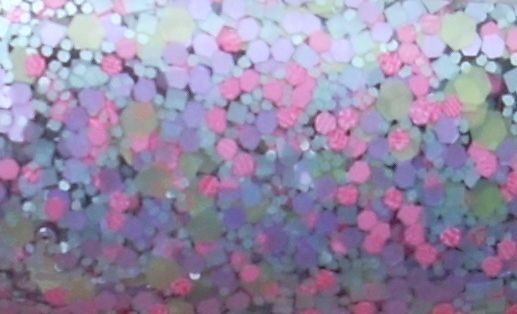 Motherboy is a mixture of pastel blues, purples, pinks and greens in a clear base. The different sizes of glitter and the way it alternates between hexes and squares really keep this interesting! Reminds me of an Easter egg!
Swatch shown is one coat of Mink Mitten, with one coat of Motherboy...then topped off with a coat of Sally Hansen Diamond Flash top coat.
I love this glitter. There was no need to apply a second coat, because on the first you got the perfect amount of every type of glitter! No fishing around to dig it out of the bottle. It dried quickly, and it is unlike anything I own, so I can see myself wearing this often. Consistency of this was perfect for my taste!
If you are interested in purchasing Motherboy, Mayonegg, or any other Happy Hands nail polish, check out the Etsy store HERE.
You can also "Like" the FACEBOOK page to keep up with new collections and restocks of the Etsy store!